SmileyRobin
Photos: 0
Help me get enough $ to buy a gun!
---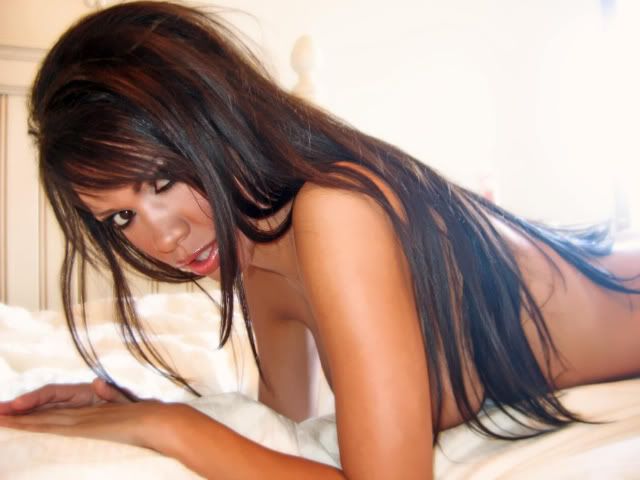 UPDATE 05/07/2010: HI everyone. Sorry I vanished for a little bit but I had a job out of town. I forgot to tell everyone before I left. I did have a good time though. I was in Washington DC and had more fun then I thought I would there. So now I am back... come say hi!
UPDATE 04/17/2010: Ok, I need your help! I am going to purchase a couple guns. There are some crazies out there and it is time I get one. So is there a hero out there who can help me buy my weapons? Also if you are interested, I have a short video of my first time EVER shooting a gun today. My first shot, was dead center! SWEET!
Hand gun: $450.00 Shotgun: $350.00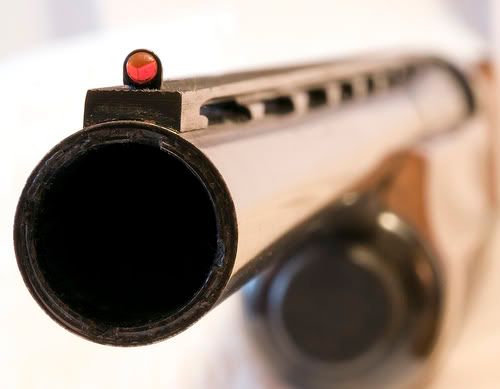 Goal Total: $800.00
Contributions as of 05/07/2010: $129.00 ty
NEWS 03/28/10 Finally have my new set and video ready. HOOTERS !! WOOHOO BOOBIES !!
Next set is an ARMY set and video. Coming soon to a video player or picture viewer near you!
Spread the word for me with my link: www.mygirlfund.com/smileyrobin
________________________________________________________________
Hi everyone!
I am so glad to be here. Thank you my loyal dog for telling me about it :)
My name is Robin. I am a mother of an Autistic child who is looking for ways to support my child while being able to stay at home with him more. This is the exact kind of place I have been hoping for. A place I can sell my nakedness lol !! Honestly, I'm not on here looking to get married. I'm here to make friends, have fun and make some money along the way. People that know me would say I am almost always happy, this is true. I am not one of those moody chicks or serious types either. I am a goof ball most of the time. I like to be sexy. I like to dress up. I like to shop. I like to take my son places, like the zoo or Disneyland (my personal favorite place in the world!)
I will be selling picture sets and videos and all are nude. I have uploaded some 800 pictures, most sets are anywhere from 20 to 50+ pictures. The pic sets are sexy strip teases with themes. I have started making videos and have 8 posted so far. I am learning how to work the camcorder and they will get better with time, but I think these are a pretty good start!. I'm not into making porn so please don't ask. The picture sets I feel are pretty good also, actually i think they are very well done (my opinion, you judge for yourself). I just changed the color of my hair so the new sets I am making now will have me with Auburn color hair. I don't want to tell you to much more about me or there will be less to talk about. If you want a picture set all you have to do is request one. The price you determine. Just donate what ever you think they, or I am worth :) But if you rip me off and take advantage of my trust and don't donate, don't bother trying to ask for more pics/videos or chats. That is very uncool to take advantage of a nice girl who is looking for your support. Please realize that I am very nice but not gullible.
As for camera chats I do not have a computer camera and have decided to not do that. Mainly because with my son it makes it impossible, please understand? I will be chatting normally though.
I also will be taking requests for sets, and have been told I am pretty good at filling some peoples desires that way. The prices for those can be negotiated but please be generous with personal requests because I do put a lot of work and time into them.
It's great to be here and look forward to a lot of fun times! This is one happy girl so come smile with me :)
NOTICE: This is something I hoped I wouldn't have to do. But if you are not a premium member, I must ask for you to donate to me before I will send you pic sets or videos. The reason I am doing this is because I have gotten ripped off a whole bunch of times now and I must put a stop to it. I thought at first it would get better but it's just gotten way worse! I hate doing this and I would much rather work on the honor system, but I am forced to change this. I had hopes that most would be honest here. And there are honest guys for sure, most of which are premium members. But the dishonest ones are growing at an alarming rate. So no more pix or videos unless you donate first. Premium members I will still work on the honor system and hopefully this epidemic will not infect you members. Not that I get anything for you being a premium member, because I don't, it just seems that the premium members on average are more honest. Also if you did rip me off, keep in mind I have you listed and unless you donate soon I will block you and that will be the end of you. So hurry up and come do the right thing by me.
Picture Sets available:
Set#1 Lingerie - 30 pic set Set#2 School Girl - 33 pic set
Set#3 French Maid - 51 pic set Set#4 Gown - 23 pic set
Set#5 Country Girl - 32 pic set Set#6 Bra & Panties - 28 pic set
Set#7 Dorothy - 41 pic set
With Auburn and black hair:
Set#8 Red Dress - 58 pic set Set#9 Pony Tails - 53 pic set
Set#10 Leather - 53 pic set Set#11 Pretty in Pink - 48 pic set
Set#12 Skirt & Stockings - 52 pic set Set#13 Fishnet - 40 Pic set
Set#14 SailorGirl - 51 pic set Set#15 SchoolGirl PoleDancer - 47 pix
Set#16 Raggedy Ann - 48 pix Set#17 Spark and Glitter - 66 pix!!
Set#18 My Way - 48 pix Set#19 Sexy Lingerie - 38 pix
Set#20 Make it Rain - 42 pix Set#21 Pink Lingerie - 39 pix
Set#22 Patriotic - 40 pix Set#23 Nurse Robin - 48 pix
Set#24 PJ's in Bed - 55 pix Set#25 GunMetal - 37 pix
***Set#26 HOOTERS - 32 pix
VIDEOS now available:
Video#1 Pretty in Pink 3:25 Video#2 BabyDoll 3:11
Video#3 Skirt & Stockings 3:55 Video#4 Fishnet 4:13
Video#5 SailorGirl 3:30 Video#6 FrenchMaid 4:07
Video#7 SchoolGirl PoleDancer 3:45 Video#8 Raggedy Ann 3:47
Video#9 Spark and Glitter 3:43 Video#10 My Way 4:37
Video#11 Sexy Lingerie 4:38 Video#12 Make it Rain 4:02
Video#13 Patriotic 3:10 Video#14 Nurse Robin 3:31
Video#15 PJ's in Bed 4:06 Video#16 GunMetal 3:09
***Video#17 HOOTERS 3:00
Tickle videos:
TickleeRobin#1 (bikini) 6:59 TickleeRobin#2 (lingerie) 4:30
TickleeRobin#3 (topless) 2:31 TickleeRobin#4 (tied up) 7:00
***TickleeRobin#5 (Feet!) 5:17 ***TickleeRobin#6 (Nipples) 6:45
*** = Most recent addition
I would also like to add a note about my special feeling for all the men and women in service. I am so proud of each and everyone one of you and to me you all are the real hero's. When I watch a movie about super hero's, I can't help thinking that those are not hero's, the real hero's wear uniforms and protect our freedom. Thank you to all who are serving or have served. HUGS!